Welcome! I'm a Remedial Therapist & Health Coach helping stressed out, busy professionals transform their bodies... and their lives with coaching and bodywork. As a Coach, I can help you uncover what's preventing you from having the body you want, help you discover your vision for a healthier, happier you, and assist you to find food & habit choices that are sustainable and work. As a Remedial Therapist my aim is to assist your body to it's optimum health via massage and bodywork techniques that support your healing. I am also passionate about helping women during pregnancy in a caring and supportive way. Take the next step - give me a call, drop me an email, or book in for a session. Yours in Health, Kylie
Kylie
Remedial Massage Therapist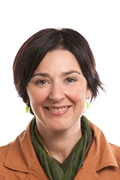 As a Remedial Therapist, my aim is to assist your body to it's optimum health via massage and bodywork techniques that support your healing. I am also passionate about helping women during pregnancy in a caring and supportive way. I'm trained in Swedish Massage, Deep Tissue Massage, Trigger Point Therapy, Myofascial Release Therapy, Foot Reflexology, Lymphatic Drainage Massage, Hot Stone Therapy, Raindrop Technique and Pregnancy Massage.
Kylie - Health Coach
Kylie Bradley Health & Lifestyle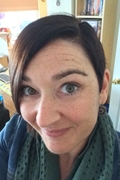 As a Coach, I can help you uncover what's preventing you from having the body you want, help you discover your vision for a healthier, happier you, and assist you to find food & habit choices that are sustainable and work.
Kylie Bradley Health & Lifestyle
67 King William Road, Unley
0400695951
Monday

Tuesday

Thursday

Friday

11:00am - 8:00pm

9:30am - 6:30pm

9:30am - 8:00pm

11:00am - 6:30pm